Revolutionizing the way you drink water with the most advanced alkaline water ionizers on the market.
100% Satisfaction Guaranteed and Lifetime Warranty.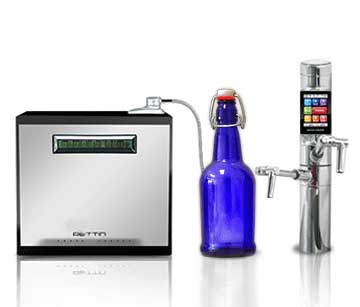 Largest Plate Surface Area in the Industry
Our 9-plate and 11 plate Turbo units have the largest, thickest and highest-quality plates in the industry. Larger plates mean stronger pH and greater alkaline and acidic water capabilities, which makes Tyent the leader in producing the strongest negative ORP currently available. The medical grade, strengthened titanium plates are dipped multiple times in the highest quality platinum. After our plates are dipped multiple times in platinum, they are baked to ensure quality and longevity. Tyent was the first water ionizer company in the United States to offer a 9-plate water ionizer and is currently the only company that offers two types of residential 11-plate water ionizers.
Solid/Mesh Hybrid Plate
All Tyent Water Ionizers come standard with medical-grade Solid/Mesh Hybrid plate technology. Solid/Mesh Hybrid plates offer the durability of solid plates with the extensive surface area of mesh plates. Our engineers begin the Tyent plate-making process with the thickest and longest plates in the industry, and then they incorporate cutting-edge electrolysis distribution methods for maximum electrical conductivity.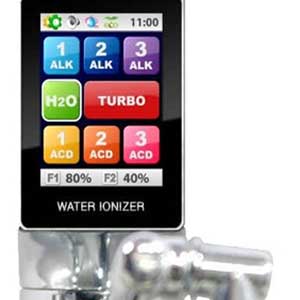 Fully Adjustable Presets
Tyent was the first company to offer full adjustability within each individual alkaline and acidic preset. Our advanced computerized SMPS Plus power system gives you 55 adjustable power settings so you can create the perfect glass of ionized alkaline water based on your source water. The water that flows from your faucet has specific characteristics that should not be ignored. Tyent's advanced computerized control system ensures optimal performance based on your unique source water. Tyent's adjustability option will give you the flexibility to create great water, no matter where you live.
One-Touch Technology
Our machines are the only machines in the industry that have a true one-touch technology. With only one touch of any icon on the control panel, you can have clean, healthy water anytime you want. Tyent water ionizers are easy enough for children, seniors and everyone in between to operate with a single touch.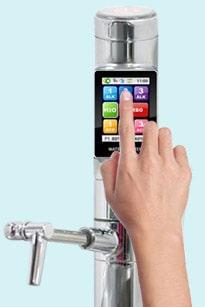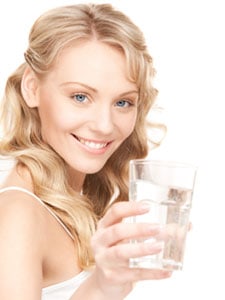 Highest Antioxidant Production Levels
Our bodies use antioxidants to protect us from the harmful effects of free radicals. Free radicals cause damage to our cells and contribute to disease and premature aging. Antioxidants help reduce oxidative affliction and free-radical damage caused by an assortment of daily factors such as UVA/UVB exposure, stress, pollution, pesticides and more. Premium Tyent Water contains antioxidants. Scientific research has shown that Tyent Water Ionizers have the highest antioxidant production levels available in ionized alkaline water.
WHAT TYENT CUSTOMERS ARE SAYING…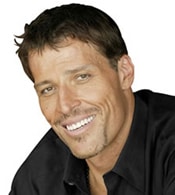 "Alkalize your body and live a healthier, more energized, and ultimately more fulfilling life." Take back to the real you, filled with the vitality and energy that your desire and deserve.
Anthony Robbins Author, Peak Performance Coach, and Professional Speaker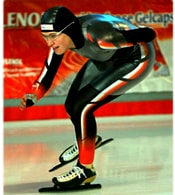 "I was introduced to the benefits of ionized water by a therapist and after a week of trying Tyent ionized water out on myself, I could not believe the difference I felt after the extreme efforts of training and effort."
Clara Hughes 2006 Gold Medal Winner, Speed Skating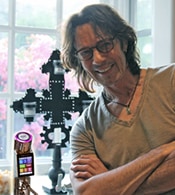 "The Tyent unit is awesome!!! Overall, we use Tyent Water in our home for everything! I'm a big believer that disease cannot live in an alkaline environment, now we can make our own alkaline water thanks to the Tyent alkaline water that we drink and cook with."
Rick Springfield Grammy-winning artist for smash hit "Jessie's Girl"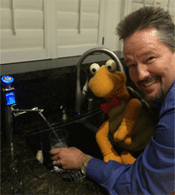 "I am a ventriloquist who does impressions of singers, so the pressure on my voice very heavy. "Vegas Throat", is a condition that is caused by the lack of humidity in Vegas. Since I got the Tyent UCE-11 ionizer, I have noticed a marked difference. My throat feels much more lubricated and I have my full vocal range back!
Terry Fator Ventriloquist and Winner of America's Got Talent Headliner at The Mirage Hotel and Casino, Las Vegas, NV

"By properly hydrating with Tyent Alkaline Water and improving her diet my wife is pain-free and back to enjoying good health and we have both lost over 20 lbs.
Tom Schafer Hendersonville, TN

"I have played professional sports and coached professional sports and we have been singing the praises of Tyent alkaline water for about nine years….
Tom House "The Throwing Doctor" Founder, National Pitching Association

"We at the Oasis of Hope Hospital have a Tyent USA water ionizer in our dining room for all of our patients so that they can have unlimited filtered, alkaline water.
Dr. Francisco Contreras, MD Surgical Oncologist Oasis of Hope Cancer Center
"We definitely feel more hydrated, have more energy and sleep better!"
Ashley Edney Alpharetta, Georgia