SolaraPure Blue Glass Solar Water Bottles are perfect for the office.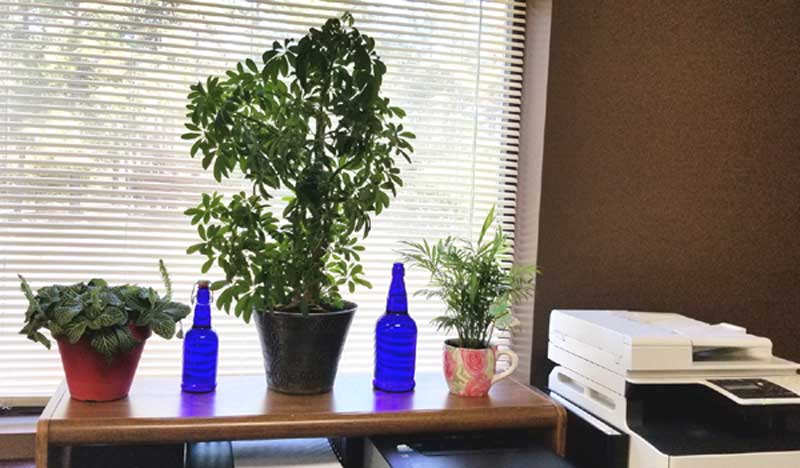 Just 20 minutes on your window sill will do the trick. Take the small bottle with you for the ride.
Our blue solar water bottles are made from 100% cobalt blue glass and are 5 x thick for increased durability.